Intermountain West Energy Sustainability & Transitions 
On the road to carbon neutrality in the Intermountain West
"We must shift our thinking away from short-term gain toward long-term investment and sustainability, and always have the next generations in mind with every decision we make."
– Deb Haaland, U.S. Secretary of the Interior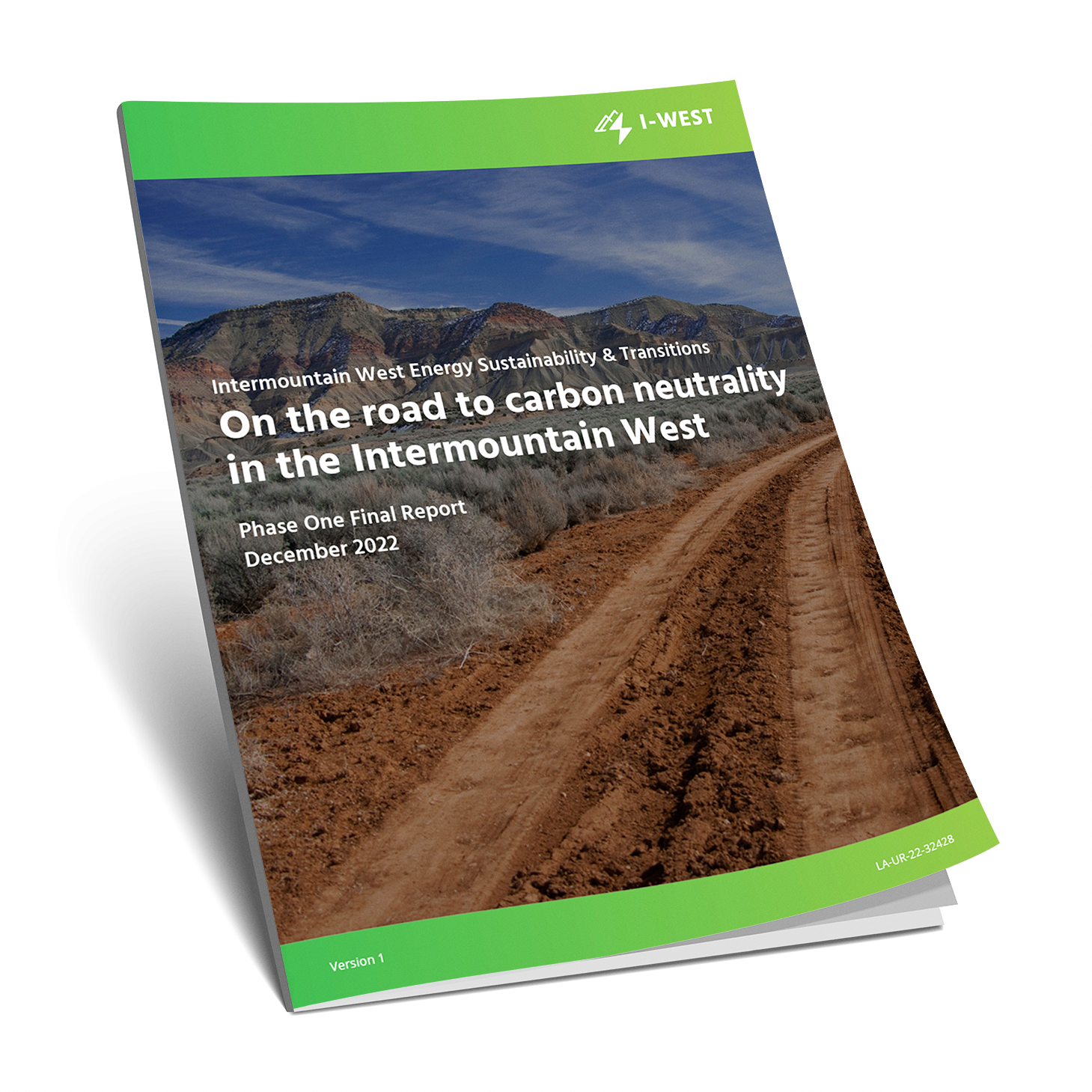 This report presents our findings to a broad range of stakeholders with shared interest in planning for energy transition. The Report Summary is a distillation of the extensive research and analysis conducted by I-WEST on the scientific underpinnings of each technology pathway examined, as well as the economic, workforce, policy, and energy justice factors that were considered. The Detailed Chapters supplement the summary and provide a more in-depth look at our Phase One outcomes.
Growing concern about the role of carbon dioxide emissions in climate change has started to shift global energy markets. Domestic markets are also shifting, which poses both challenges and opportunities for the Intermountain West, a region of the United States with shared economic, geographic, and environmental attributes.
The Intermountain West Energy Sustainability & Transitions (I-WEST) initiative is developing a technology roadmap to transition the region to an economically sustainable, carbon neutral energy system. The roadmap will outline ways for the Intermountain West states to meet challenges, capitalize on opportunities, and build an equitable energy transition strategy.